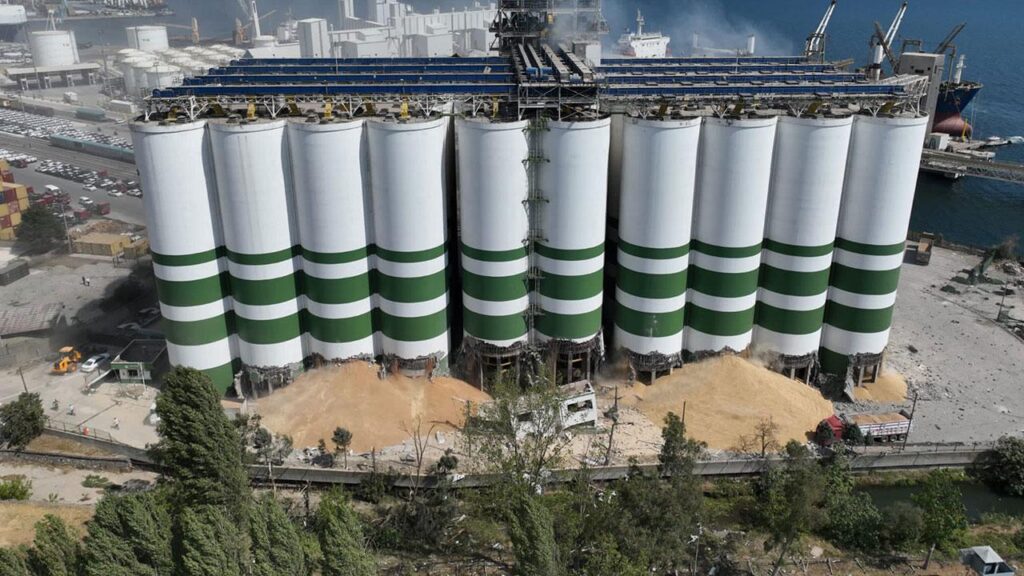 Russia, which withdrew from the grain agreement, continues to threaten countries dependent on Ukrainian grain and millions of people with food.
Amidst global food inflation and hunger, Russia's grain policy reveals an unprecedented war crime.
It is known that Russia has carried out sabotage in various grain depots after withdrawing from the grain agreement, and these sabotages are still ongoing.
According to the official statement, it was stated that the wheat, barley, legumes, chickpeas, and lentils in the exploded silos in Kocaeli were stockpiled by the Turkish state to mitigate the effects of famine and the Ukrainian war.
The wheat in the exploded silos was the Ukrainian grain that came to Turkey from Ukraine's Chornomorsk Port, which was targeted by Russia.
"A grain warehouse explosion of this magnitude has never happened in Turkey before."
While it is stated that the explosion was caused by wheat dust, this matter has not been fully clarified. The General Directorate of the Grain Board stated in its official statement that an explosion of this magnitude had not occurred before and that investigations were ongoing.
Written by Umut Guner